THE DESIGN APPROACH
Vertical Master Planning
Social areas of commercial buildings are typically centered on ground floor podiums that act as "community nodes" where building residents can interact, either through dining at popular lunch spots, grabbing a coffee, or sitting in public spaces. Reaching these "break" spots requires long trips, particularly in taller buildings, limiting opportunities for neighbors to meet.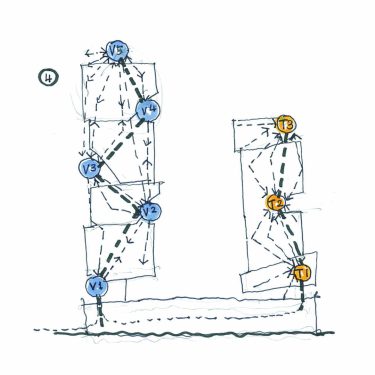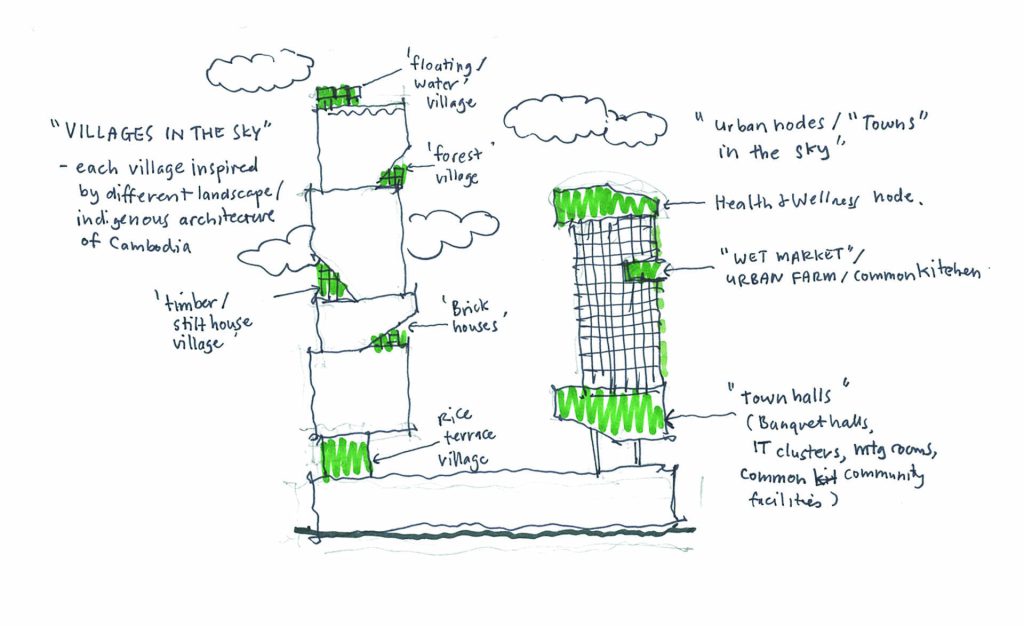 Odom is taking the concept of these community nodes and lifting them from their ground floor attachment, breaking them down into Sky Villages, and placing them vertically in the office tower. These hub areas are bringing the community spirit of Cambodian village life into the future by providing shared amenities and outdoor green space for residents to pause, interact, and connect. With active stairs and outdoor areas, these spaces will help building residents meet folks from offices next door and above simply by bringing these "nodes" up to the people.
DESIGN INSPIRATION

Odom Tower is divided into four segments, inspired by the stacked stones of the Angkorian temples. Utilizing brick, bamboo and a selection of other regional items, each of the sky villages present in the building looks to rethink local materials as things to celebrate and incorporate into current design, even as the country modernizes.