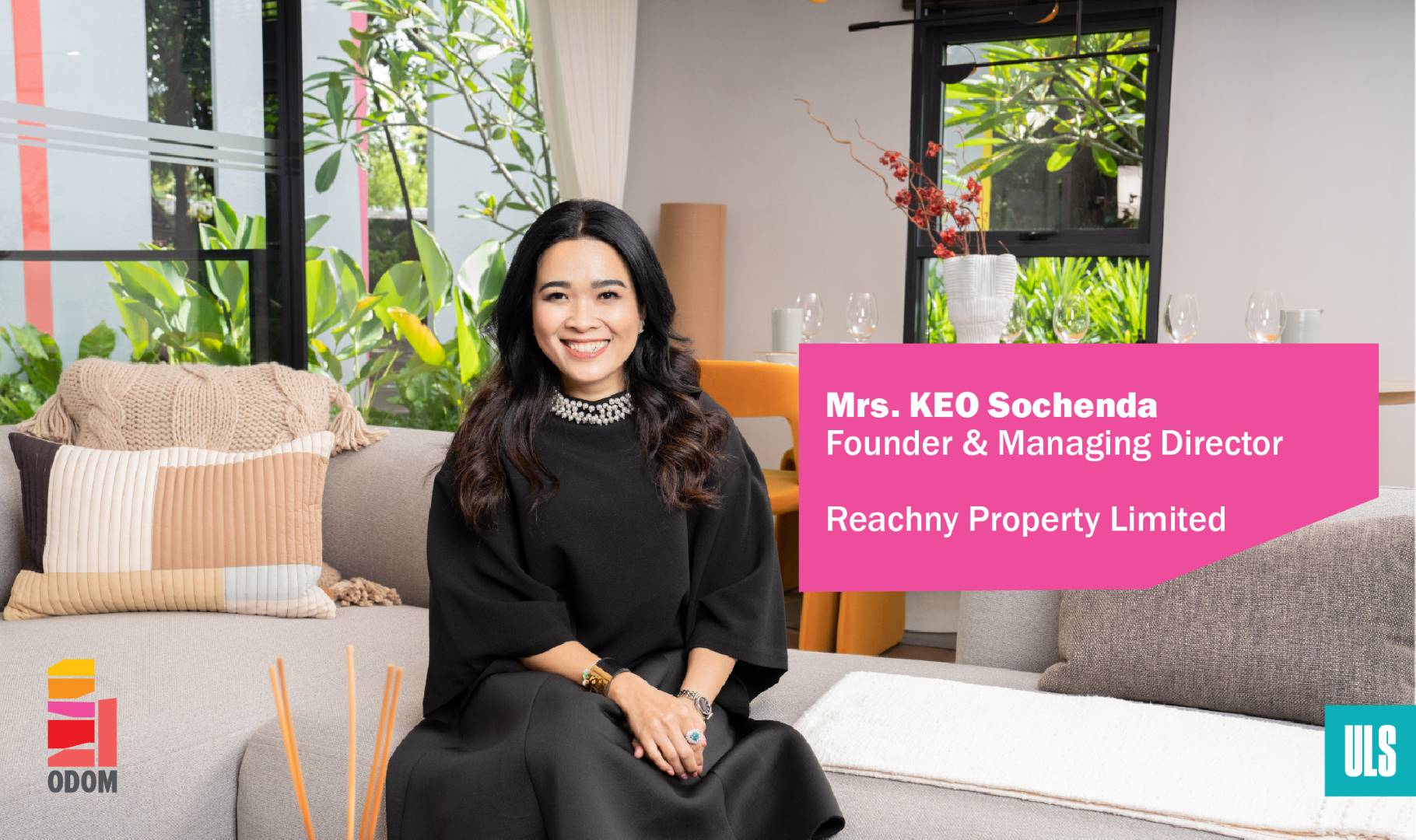 Owning commercial real estate is a profitable investment, but how do you determine which property will suit you the most? Mrs. KEO Sochenda offers key factors to consider when seeking for quality investment assets in Phnom Penh.
Location
A central location is vital and will always play a huge role when it comes to commercial real estate. Sure, you could change the condition or the price, maybe even the size of the building, but one thing is certain – you cannot move or change the building's location.
ODOM's prime spot along Norodom comes second to none – it's the most prestigious address in all of Phnom Penh. Here, you are surrounded by BKK1- Phnom Penh's CBD, Koh Pich, and the bustling riverside area with its huge selection of shopping, dining, and lifestyle offerings. Being up-close to top businesses, corporate offices, and the most modern facilities provides fast connectivity and will also ensure time-saving benefits.
Shared Amenities and Technology
Consider a property that includes state-of-the-art facilities and round-the-clock services – something that truly offers you added value. With ODOM, many life-enhancing benefits and shared amenities include the sky bridge, the pool, an open-aired courtyard, and a common study area, ideal for a quiet space to work. Being next door and nearby to other businesses can also easily increase your consumer and business base.
Size and Space Layout
Look for a space large enough to allow your business eco-system to prosper within the building, development, and surrounding areas.
Surely, certain types of equipment and furniture are essential and required for a business to perform effectively. But having a versatile and fully customizable space may be crucial depending on the nature of a business. For example, a more corporate office or business may need a large conference room, and small reception area, while a doctor's clinic may need a larger reception area and can do without a conference room. Odom offers a wide variety of spaces that can be easily combined to help you come out with the perfect layout for your business to thrive in.
Ready to take your investment to the next level? Book a guided tour of ODOM's office units. 099 231 168