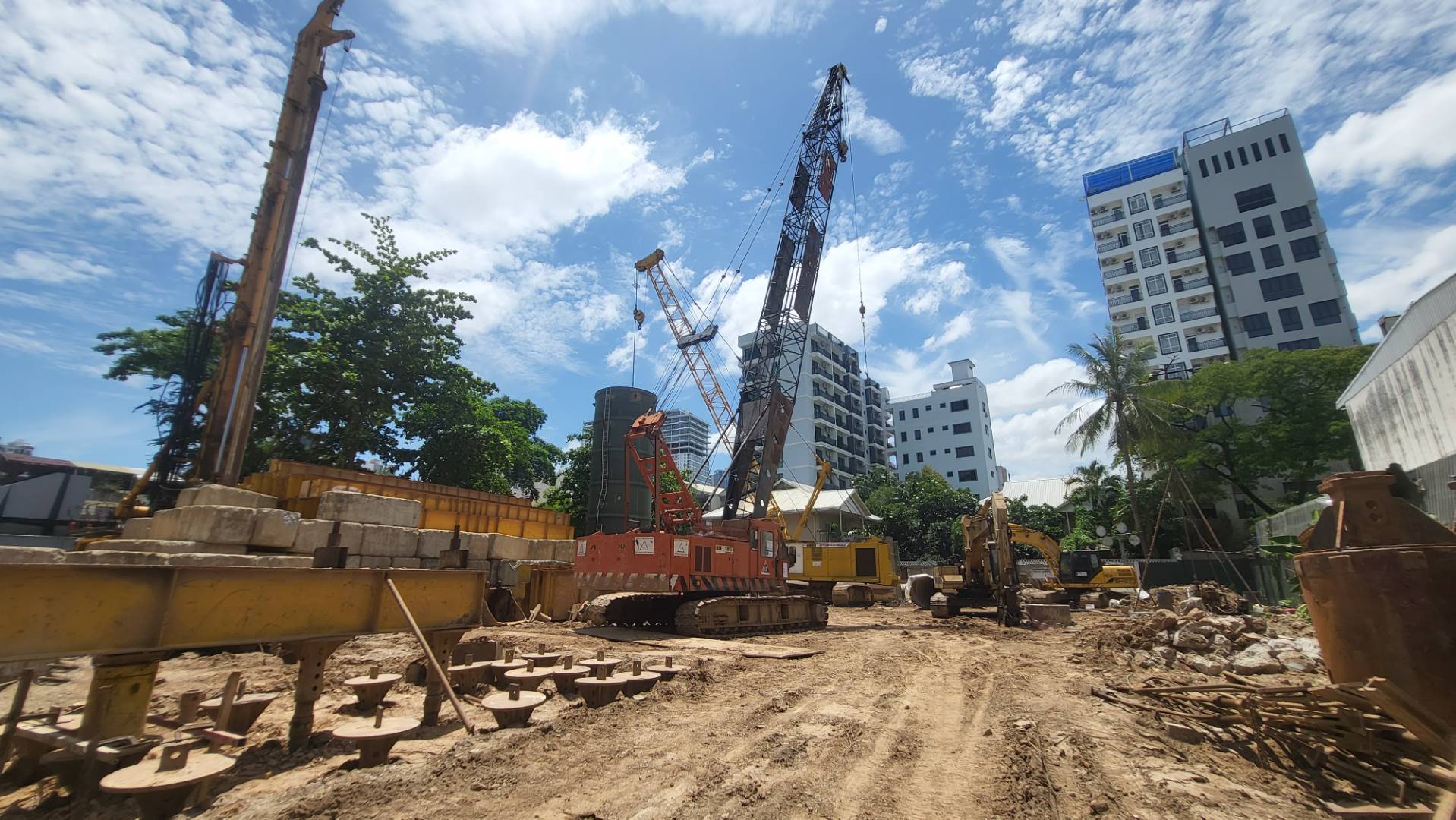 Odom enthusiasts – we are excited to share with you our first construction update for Odom. We will be doing these monthly, and we will endeavor to explain in plain language some of the technical aspects of the project along the way.
As for now, the construction team is currently beginning foundation work for Odom in the former Odom Garden Area, while the showroom site is beginning to be cleared for construction today. The first step for foundation works is "pile testing," followed by the installation of all remaining concrete piles. This step requires meticulous attention to detail given as it serves as the literal foundation for the entire project. Piling works will continue through February 2024, providing a robust foundation system to stand the test of time.
We at Odom are committed to open communication and transparency, and we're excited to share monthly updates in this newsletter and on our website. Together, we are building more than just an amazing project– we are creating a new landmark for Phnom Penh.
Thanks as always for your unwavering support! We invite you to join us on this journey. Watch this space for more exciting news and developments in the months to come!
Test Piling Explained
Wondering what "pile testing" entails? Pile testing is a vital process that allows us to comprehensively evaluate the ground conditions specific to our project site. The process begins with the installation of several concrete piles and concludes with the application of weight in the form of large concrete blocks. This process allows us to simulate the load demands of the buildings and gain valuable insight into the settlement characteristics of the existing soil. Testing piles prior to full-scale construction is an important step that ensures the utmost safety and reliability of the foundation design for our residents and investors.